HSSBV Veterinary Clinic
LOW COST SPAY & NEUTER PRICING
Pet overpopulation is preventable, and it is the goal of the Humane Society to eliminate this tragedy. For fifty years we have helped decrease the number of unwanted dogs and cats being born by providing low cost spay/neuter services to pets of San Bernardino and surrounding communities. Our full-time veterinarian and support staff perform over 8,000 surgeries annually. To make an appointment please call (909) 386-1400 Monday through Friday. Check in time for all surgeries is 7:30 - 8:30am. 
Pets must be current on vaccinations before surgery or vaccines will be given the day of your appointment and you will be charged a separate vaccination fee.
ONLY vaccine records from a licensed veterinary facility will be accepted.
Surgery pricing includes pain injection and nail trim. After care pain medication and e-collars are available at an additional cost.
*Please keep in mind certain pets (senior, pregnant, etc.) may require bloodwork before surgery for a separate fee.
Want to know more about what to expect when your pet has surgery? Visit our blog about preparing for surgery here.

| Fee Schedule | Size | Neuter | Spay |
| --- | --- | --- | --- |
| Feline | All | $37.00 to $57.00 | $60.00 to $80.00 |
| Canine | Up to 30 pounds | $70.00 to $90.00 | $80.00 to $100.00 |
| Canine | 31 to 50 pounds | $95.00 to $115.00 | $105.00 to $125.00 |
| Canine | 51 to 75 pounds | $105.00 to $125.00 | $115.00 to $145.00 |
| Canine | 76 pounds and over | $130.00 to $150.00 | $150.00 to $170.00 |
| Canine/Feline Umbilical Hernia | | As quoted | |
FERAL CAT INFORMATION:
Feral cat pricing is our regular low cost spay/neuter pricing. You do not need an appointment for surgery with a feral cat. Check in is between 8:30 am – 9:30 am on a first come, first served basis. Feral cats must be in a trap (not a carrier). Feral cat check in is subject to availability and limitations. One cat per trap! For more information on feral cat surgeries, where to purchase a trap, shelters, and more SEE FLYER.
Low Cost Vaccine pricing
Don't know which vaccines your pet needs? Click here for information on vaccines and when to schedule appointments for your pet. 
Additional services:
Vet Exam $27
Pet ID Tags $8 - $12
Microchipping $30
Dental consult $15

A dental consult is required to provide an estimate for any/all dental services
EUTHANASIA SERVICES
We understand the decision is never easy. For this reason, no appointment is needed for euthanasia. Euthanasia pricing is based on donation, which means you pay what you can or what you feel is appropriate. You will not be tuned away due to lack of ability to pay. 
For euthanasia services, please arrive between the hours of 9:00 am – 4:00 pm Monday – Friday, and 8:00 am – noon on Saturdays. Please note that you may have a wait time due to room availability. 
PLEASE NOTE: You will need to bring a valid photo ID, and proof of ownership (such as a vaccination record, pet licensing paperwork, or adoption papers) with you for this service.
Optional cremation services are available through Gateway Pet Cemetery for a fee, paid directly to them (Cash or Check ONLY). We will assist you in this process.
Financial Assistance Information
We understand that even with low cost pricing, sometimes additional services are needed. Please visit our Financial Assistance Page to learn more about additional assistance programs.
 
Surgical Information
Getting ready to bring your pet for surgery? Please see our Surgical Packet for Pre and Post surgery information, microchipping and other surgery options.
ENGLISH packet ~ SPANISH packet  Surgery Reminder/Check-in Process SPANISH
To help make your check-in process more efficient, please print and complete the packet. 
Also, if we have not seen your pet for vaccinations, please bring proof for a licensed veterinary practice.   

Client Satisfaction Survey 
CLICK HERE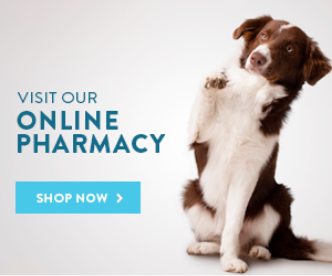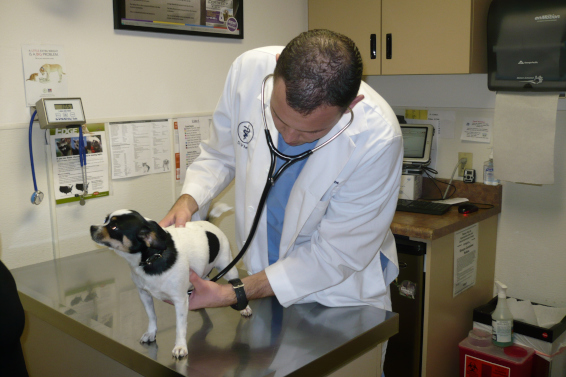 The HSSBV Veterinary Clinic is low cost all year round. There is no "special" pricing on the weekends during our Saturday Shot Clinic. We are low cost, and high quality, every day we are open!
The clinic offers low cost spay and neuter, as well as a full range of vaccines for dogs and cats at affordable prices. Additional services include nail trimming, vet exams, heart worm testing, parasite testing, feline Leukemia/FIV testing, treatment of internal and external parasites, microchip identification implants, dentals and euthanasia services.
To book an appointment, please call 909-386-1400.
Please keep in mind our call volume can be very high, especially on Mondays, Fridays and after the launch of new discount or voucher programs. You are welcome to make an appointment over the phone, or by coming to the clinic in person.
*Please note, we cannot diagnose your pet over the phone or social media.
Clinic Hours
We are open Monday – Friday from 8:30 am – 4:30 pm. Spay/neuter surgery is by appointment only. Vet exam and vaccine appointment can be made by appointment also. We do take limited walk in appointments for vaccines and vet exams Monday – Friday. Please be aware, the walk in list will close once it is full and wait times vary.
Saturdays we are open (1st & 3rd Saturday of each month) for our Saturday Shot Clinic from 8:00 am – 12:00 pm for walk ins only (no appointments). Please arrive early, as the walk in list can close before noon.
Spay/neuter services are by appointment only Monday – Friday.